John Hudson
Mix engineer, Designer and Creator of Mayfair Studios London
Winner of 3 Grammy Awards
plus BAFTA and Grammy Nominations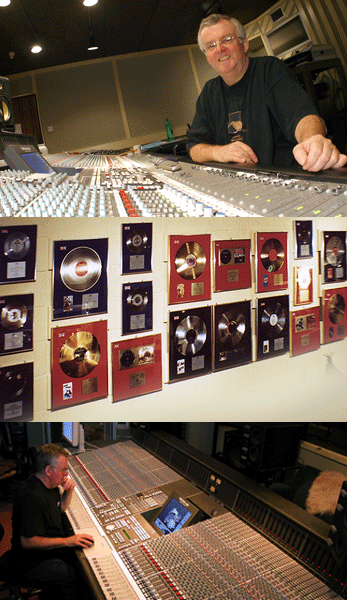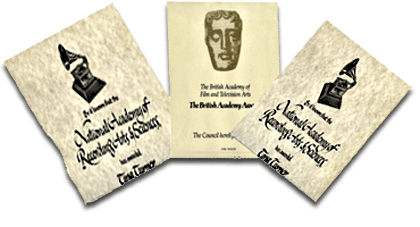 Grammy and Bafta certificates
John is known as "the doctor" because he can make any mix sound better.
He has recorded and mixed more than 167 top 10 hit records with more than 60 different artists in his career so far.
22nd November 2011 "What's Love Got To Do with It"
mixed by John Hudson
was inducted into the Grammy Hall of Fame.
On meeting John Hudson you are immediately struck by his unique aura. A blend of calm confidence mixed with healthy qualities of common sense and a quiet understated attitude which totally belies his truly
AWESOME
track record.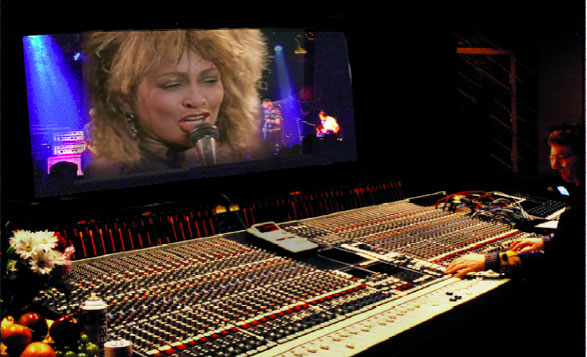 John mixing the Tina Turner Private Dancer Tour video.
Tina Turner, Brian Adams, David Bowie, Pink Floyd, Aha and Cliff Richard are among a seemingly endless list of early super stars, who owe some measure of their success to this quiet, self effacing man, who has put his own special skills and judgment into over 167 (One hundred and Sixty-seven!) top ten chart entries since 1975.
This extraordinary path to international success for John began way back in the seventies when as an unknown recording engineer fresh from BBC TV he made significant creative contributions to the early careers of such pop legends as: The Who, Marc Bolan, and Olivia Newton-John.
John soon gained a solid reputation as 'The Doctor', the man who could make all the difference, the man who could fix your mix. With a string of hits from Bay City Rollers, Bucks Fizz and Visage, Ultravox, and Tina Turner with quadruple platinum LP's, word soon spread throughout the record industry.

Go to John's Hitlist

This hit-after-hit association lasted beyond the relocation of Mayfair from South Molton Street to Primrose Hill near Regent's Park, with ongoing creative relationships which have earned John Hudson many accolades, from silver, gold and multi platinum records to a British Academy Award Nomination and 3 Grammy Awards, including 1 for his outstanding work with Tina Turner on 3 superb live video's.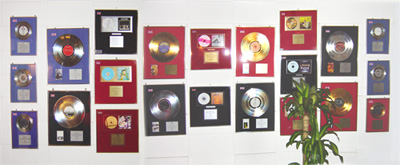 Through John's association, numerous producers have carried on the tradition and have produced top quality hit records with famous artists at Mayfair such as Radiohead, Adele, Kylie Minogue and Stevie Wonder, Robbie Williams, Travis, Coldplay, Arctic Monkeys, Madonna and Amy Winehouse. All thanks to John for these continued achievements and his tireless devotion to mixing high quality True Sound.
Go to John's Hitlist